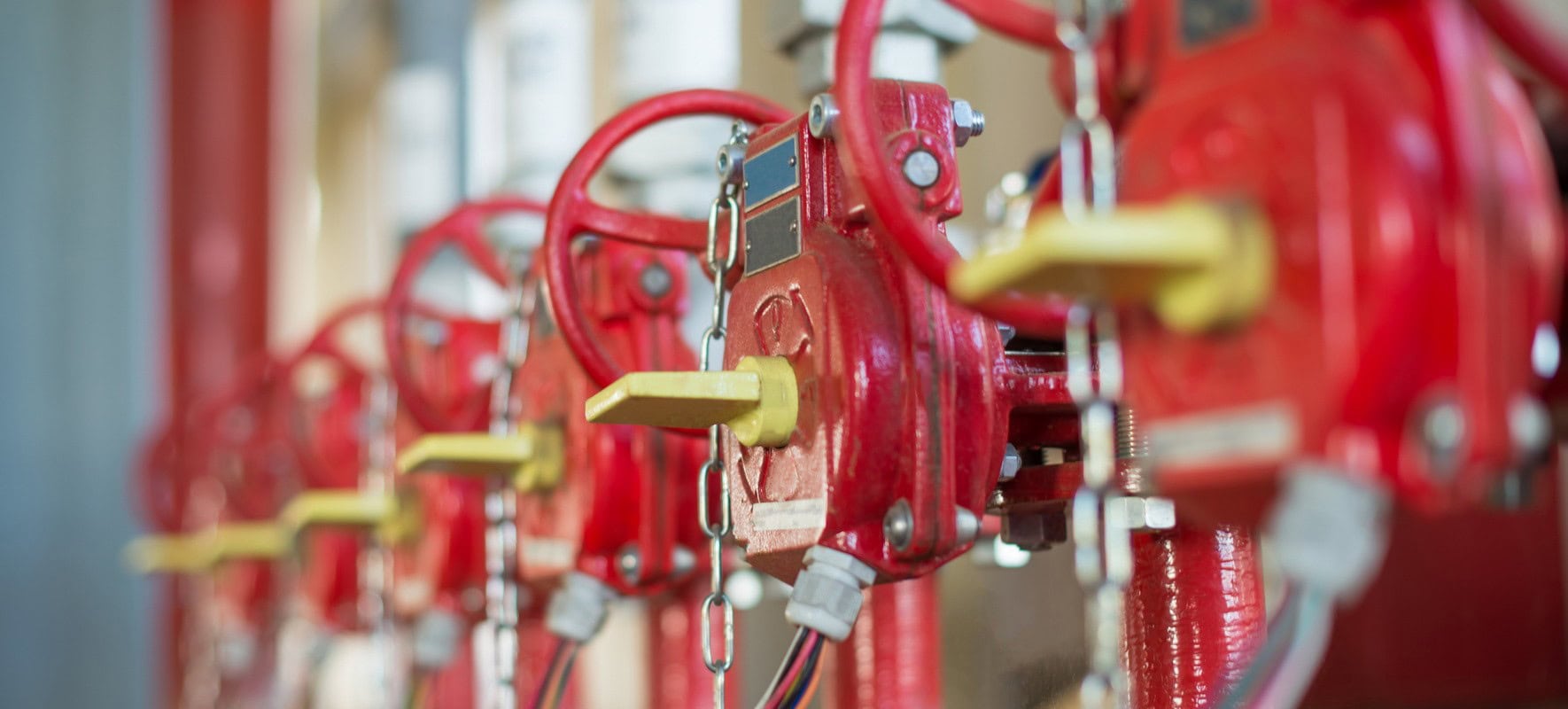 Fire Protection Company in UAE
MMJ Security and Safety is one of the fire protection company in Dubai. We are the leading fire & safety company and fire fighting equipment manufacturers in UAE. We Offers total one-stop-shop solutions for Fire Protection. Such as conventional and Intelligent Fire Detection and Fire Alarm System, Fire Extinguishers, Automatic Sprinkler System, Fire Hydrant Systems, Gas Based Suppression System, Medium and high Velocity Spray Systems, Foam Systems and Supplies of Fire Protection System accessories for an extensive list of manufactures.
Fire Protection Systems are mandatory for protecting your business entities and staff from possible risk factors such as fire and gas leakage.
MMJ Security and Safety is the prime safety and security company in Dubai Offers total one-stop-shop solutions for Fire Protection. Such as conventional and Intelligent Fire Detection and Fire Alarm System, Fire Extinguishers, Fire Fighting System, Automatic Sprinkler System, Fire Hydrant Systems and Supplies of Fire Protection System accessories for an extensive list of manufactures.
The fire protection system is a combination of various components which are responsible for preventing damage to property or workforce.
We offer the Best Fire Protection Systems in UAE for all property types. Our protection system components comprise of high performing components with matchless quality.
Our responsive customer service representatives at MMJ are available for a visit within the first 24 hours of installation to cater to any issues, concerns, or recommendations. We aim to keep your office or home premises risk-free by providing you with services and equipment that are exceptional.
Our Fire Protection System Services in Dubai:
Designing high-quality components for fire protection systems
Installation of new protection systems
Inspection of already installed fire protection system modules and recommend changes or upgrades
Modification of existing fire protection systems
Maintenance of fire or gas alert systems
Upgradation and repairing
Fire Protection Components
The Protection system from fire or gas leakage is complete when all the components work together to keep your properties safe. The vital components for these systems include:
Automatic Fire Sprinklers
The automatic sprinklers are responsive to fires without needing human assistance. These sprinklers are programmed in such a manner that when they detect fire levels rising to certain levels. These sprinklers are an amazing option for quick damage recovery and avoid more damage to residential or commercial properties.
Standpipes/Fire Hydrant
Standpipes are installed within the building by connecting them to the main water source. These are located at important spots within the property so that these pipes can come in handy in emergency situations. The possible standpipe configurations we normally install include:
Automatic dry
Automatic wet
Manual dry
Manual wet
Semi-automatic dry
Fire Alarm Systems
The purpose of the installation of fire alarm systems in your building is to monitor the presence of fire so that people can be notified timely. The alarm system varies depending upon the type of property and the building's architecture. These fire alarm systems can be customized according to the client's requirements.
Smoke Control Systems
Smoke emitted from toxic substances can prove to be hazardous for health. The smoke control systems serve the purpose of detecting any harmful gases present in the premises of the building. After detection, these systems control the flow of smoke to prevent any harmful effects. Two main types of smoke control systems include:
Mechanical: Utilizing fans for controlling the movement of smoke
Passive: This system typically uses smoke barriers for controlling the spread of harmful gases.
Fire Command Center
The fire command center is set up usually in large buildings. This system enables a firefighter to communicate to and from any location inside a building within the transmission range of an antenna. The fire command center is a combination of the following sub-modules:
Fire alarm controls
Auxiliary Radio Communication System (ARCS) control panel
Elevator controls
Smoke control system panel
Post-fire smoke purge system control panel
FDNY telephone system
Public address system
Manual release for automatically-closing doors
Fire Department Connections
The connections are placed in locations that do not hinder any firefighting activities in case of a critical situation. These connections include pumping apparatus and hoses.
Fire Pumps
Another important component of fire protection systems comprises fire pumps. These serve the purpose of the provision of water supply to the other components. These are mandatory for fire protection systems to work perfectly.
Post-Fire Smoke Purge
This equipment is extremely significant and serves the purpose of clearing out the smoke after a fire or gas leakage. This helps in clearing out the premises and make it easier for staff to undergo safety operations.
ARCS(Auxiliary Radio Communication System)
This advance system is required in buildings taller than 75 feet. It is used for effective communication between fire fighting staff.
Why Hire MMJ Security and Safety for Fire Protection?
MMJ Security and Safety Group have proven themselves as one of the best fire and safety company in the UAE. We have been serving our valued customers since 2007 with our highly skilled team of professionals in the field of Supply, Installation, and Maintenance of Fire Alarm System, Fire Fighting, and Security Systems under DCD A Category in UAE.
Our customer's safety is our foremost priority and extensive testing is done to ensure that the fire alarm systems are successful in detecting fire, smoke, and harmful gases effectively and efficiently. Our innovative approach, reliable performance, and high competence have made us a leading engineering company with outstanding services and comprehensive solutions.